Ricoh's interactive whiteboards encourage innovative, engaging, hands-on collaboration. Focus your team's efforts via a high-quality digital whiteboard display, change details on the fly and exchange ideas in real-time. Ricoh produces interactive whiteboards in a variety of sizes and resolutions. Select the perfect display option for your home, office, or classroom.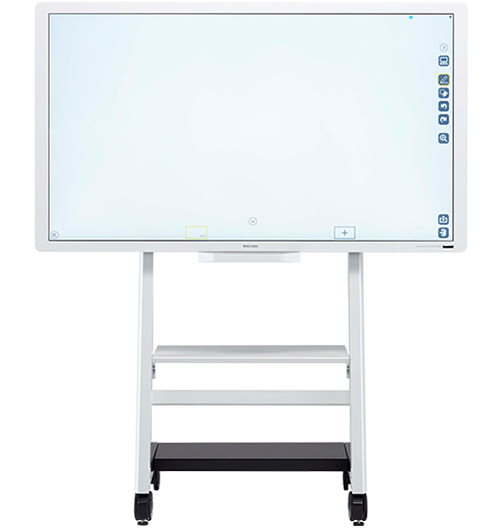 D6500 for Business
Make your next presentation more collaborative
Collaborate on a 65" display panel
Impress with HD, LED backlit display
Includes RICOH Controller Type I
Work in the cloud or offline to help ensure secure collaboration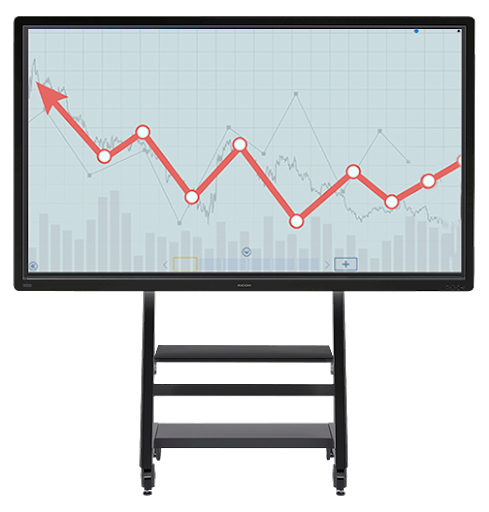 D8600BK w/ Windows® Controller
Interact with greater impact
Share ideas on an 86" 4K touchscreen
Present with 3840 x 2160 resolution
Connect laptops and mobile devices
Use preferred apps to transform presentations into productive collaborations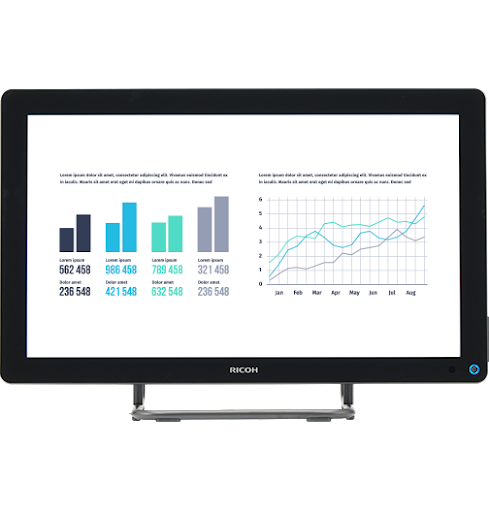 D3210BK with Windows Controller
Bring real-time collaborations closer
Work on a 32" LED touchscreen panel
Impress with 1920 x 1080 HD resolution
Connect to laptops and mobile devices
Use the Windows® controller to access your preferred collaboration apps
Conference your way, with Ricoh's dynamic video, audio and web conferencing solutions. Ricoh's conferencing equipment and technology gives your business the power to connect and collaborate effectively.

Ricoh's digital projectors add an element of interactivity to your presentations, whether they occur in office meeting spaces, classrooms, auditoriums or beyond. Find a Ricoh digital projector to help you meet your presentation goals.
Can't find what you're looking for? We'll help you find the device that fits your needs.