PiF's Safe Entry Form allows you to gain insight into employee symptoms and stay compliant with state, local, and federal guidelines.
Having your employees complete a daily safe entry form for contact tracing or compliance can be a pain. Our solution makes it simpler.
Many solutions require manual self-reporting, which is difficult to track and enforce. It's also risky – as there is no built in compliance or exception reporting. 
PiF Safe Entry empowers you to get real-time notifications, while at the same time providing a contactless, user-friendly form for your employees.
Why PiF Safe Entry Forms?
It's a fail-safe way to ensure all employees are completing the CDC COVID-19 questions for each day they work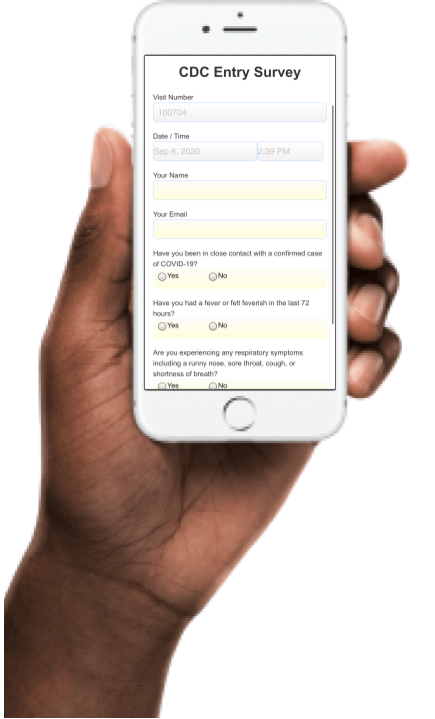 Supply your team with relevant employee data including name, employee, ID, email, etc. 

We build a custom staging form where you can quickly add, remove, or update employee information.

Based on each employee's work schedule, the software will automatically generate an email or text with the form to be completed each day. 

From their mobile device or PC, employees answer the default 5 CDC recommended questions – OR  – additional custom questions you define based on your specific company needs

Based on responses, an email or text will be sent immediately to the designated HR or Operations contacts if "Yes" is the answer to any of the mandatory questions

Daily exception reports are automatically generated to the appropriate HR or Operational contacts with all employee responses to ensure compliance and reporting.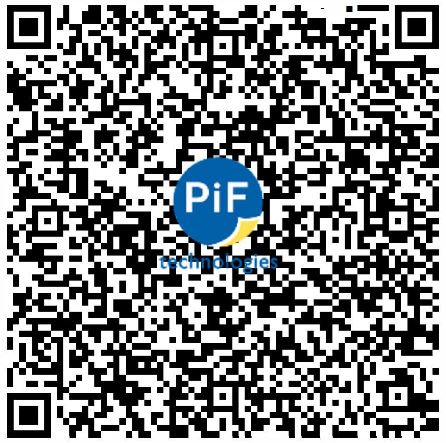 Try it out for yourself!
Point your camera or dedicated QR app at the code and see how our form works
Fill out this form with your basic information and we'll have one of our forms consultants reach out to you!
Check out QuickTemp Infrared Temperature Kiosks
Get fast, accurate temperature readings
of anyone entering your facilities.
User focused.
2 second scan and facial recognition 

Instant temperature pass/fail with optional alarm 

Customizable temperature threshold

 
Powerful technology.
More than just temperatures.
Optional Facial recognition to confirm employee identity with or without a mask

Optional Integration with Access Control Systems to trigger door access, gates, and printed badges