Automate Deal Jackets and Service Records
Auto dealers manage dozens of different documents every day from financing and insurance to titles to warranties and repair orders. PiF Technologies creates customized document management solutions for automotive dealerships to capture,index and retrieve business critical documents such as repair orders,deal jackets,accounts payable,and parts invoices.  Storing your documents in a central repository means you will never lose or misplace another document again.
Find documents instantly improving employee productivity and customer service.
Simplify your warranty audits and ensure your deal jackets have everything that is required by OEM guidelines.
Field-based search assists in discovering documents related to repair orders for warranty audits.
All of your documents are immediately available allowing you to handle mail-out audits quickly by providing in compliance deal jackets to manufacturers electronically.
Our systems allow you to scan documents and find related documents by any criteria you specify including: RO/service order,RO date,Make,VIN,deal date,stock number,customer name, invoice numbers,purchase order and more.
You can store your technician notes with your repair orders making it easy to review a vehicles service record.
Secure web-based access allows your to configure your users according to your own security needs providing access to service managers and other employees and  third parties.
With the ability to retrieve related documents dealerships can instantly get a unified view of any customer or vehicle.
You can also manage financing documents,vehicle invoices,vehicle titles,rental agreements,insurance contracts including legal size documents. Our flexible solutions increase efficiency,improve customer service and lower the cost of handling warranty audits. The DocStar content management system integrates with DealerTrack Technologies,DealerBuilt,DDS,PBS Systems,Auto/Mate and other SQL/OBDC compliant business applications.
Customers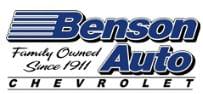 Core Business Application Integrations
We create solutions tightly integrated with the leading ERP solutions and other core business applications including Reynolds&Reynolds,DealerTrack,DealerBuilt, Debuque Data Systems(DDS),PBS Systems and Auto/Mate allowing you to enter your documents and data in one step while storing them in the document management system.docSTAR can be integrated with any MS SQL/OBDC compliant systems.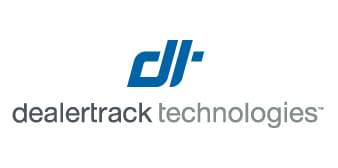 DealerTrack Integration
The DealerTrack OpenTrack program provides secure,real-time,bi-directional integration between the Dealertrack DMS and the docSTAR enterprise content management system.OpenTrack offers connectivity with six unique touch points,including deals,service,parts,inventory,accounting and customers.With OpenTrack,solution providers can deliver optimum performance through their unique applications,and dealerships have the freedom and flexibility to determine how to best operate their business.  The docSTAR alliance with DealerTrack technologies web-enabled Dealer Management System for the automotive retail industry shows a firm commitment to helping automotive businesses increase productivity and operational efficiency by managing critical business documents like deal jackets and repair orders.
Resources
Find out more about how docSTAR solutions help theworld's largest Ford dealershipand other automotive retailers.
Features
Capture,store,and distribute documents into one central document repository
Intelligent data capture

Import from external sources-scan,fax,email,printer,hard drive
Full text OCR
Indexing and Tagging
Barcode recognition
Link related documents

Search and Retrieval

Instant document retrieval
Full text searching
Field and meta data searching
Boolean Search
Document Previews
Hotkey access within your core business system

Workflow automation

Content collaboration
Automate tasks for contract management and approval
Pre-define documentation requirements,approval steps and due dates
Collaborative workflows include alerts,approvals,reporting and annotation
Distribute documents for approvals
Create document checklists to identify missing documents quickly
Exception Support

Compliance

Version control
Audit Trails
Data Redaction
Record Retention Management
Litigation Hold Support
Time and Date Stamp
Electronic Signature
Native File Support

Security

Active Directory/LDAP single sign on
Access management for security compliance
Version control and audit trails
Document authentication
Segregated and secured personnel folders

Disaster Recovery

Encrypted back-up
Secure SSL Document Upload
Daily Back-up
Redundant Data Center
Recovery within 48 hours
Benefits
Instant document retrieval
Reduce physical storage costs
Reduce manual data entry errors
Data privacy compliance
Rapid deployment
Faster OEM Audit Management
Business system integration
Solutions
Deal Jackets
Warranties and Repair Orders
Service Records
Financing and Insurance