human resources. We design processes to help you keep your documents organized and at your fingertips so that you can focus on your core business.
Managing construction projects, maintaining properties and dealing with a number of contractors involves a variety of documents from various sources and processes.
Centralizing all of your documents and simplifying all of those processes can save significant staff time and reduce the need for physical storage space.
Route bills of lading or delivery receipts, proof of delivery (POD), claim forms, inspection reports to any user.
Improve your accounting efficiency by linking purchase, orders, invoices, and delivery tickets to your ERP system.
Link all of your documents to your project management software including:  RFQs/RFPs, contracts, CAD drawings, permits and bids.
Maintain visibility into revisions with audit trails.
Track equipment certification and maintenance records for DOT and other regulatory compliance.
Manage property maintenance records including titles, building permits, leasing records and financing agreements.
Customers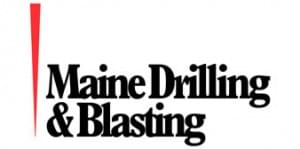 Your document management solution can also be integrated with your human resource information system (HRIS) so that your HR department can easily access former and current employee and sub-contractor documents including employee certifications, time cards, expenses, HR policies and even payroll. Improve your application screening, employee file management, on-boarding and separation, and store and distribute your policies and procedures to maintain regulatory compliance.
Our solutions address paper intensive processes that involve repetitive steps that can be automated including new account on-boarding, portfolio management, investor information, signature cards. A secure web-based interface provides access to documents from anywhere in the world, at any time. Let us help you with a document management solution customized for your business.
Core Business Application Integrations
We create solutions tightly integrated with the leading ERP systems allowing you to enter your documents and data in one step while storing them in the document management system. DocStar can be integrated with any MS SQL/OBDC compliant systems including Microsoft Dynamics, Sage 100 CRE MasterBuilder, Yardi and Sage 300 CRE Timberline.
Features
Capture, store and distribute documents into one central document repository
Intelligent data capture

Import from external sources - scan, fax, email, printer, hard drive
Full text OCR
Indexing and Tagging
Barcode recognition
Link related documents

Search and Retrieval

Instant document retrieval
Full text searching
Field and meta data searching
Boolean Search
Document Previews
Hotkey access within your core business system

Workflow automation

Content collaboration
Automate tasks for contract management and approval
Pre-define documentation requirements, approval steps and due dates
Collaborative workflows include alerts, approvals, reporting and annotation
Distribute documents for approvals
Create document checklists to identify missing documents quickly
Exception Support

Compliance

Version control
Audit Trails
Data Redaction
Record Retention Management
Litigation Hold Support
Time and Date Stamp
Electronic Signature
Native File Support

Security

Active Directory/LDAP single sign on
Access management for security compliance
Version control and audit trails
Document authentication
Segregated and secured personnel folders

Disaster Recovery

Encrypted back-up
Secure SSL Document Upload
Daily Back-up
Redundant Data Center
Recovery within 48 hours
Benefits
Instant document retrieval
Reduce physical storage costs
Reduce manual data entry errors
Data privacy compliance
Rapid deployment
Regulatory Compliance:  FDA, OSHA, DOT, FDC, ITAR
Business system integration