Why do dozens of manufacturers use our solutions?
Because we help them fully automate every aspect of their business, including:
Accounts payable

Order processing

Quality control

Human resources

And more
We create customized document management solutions for manufacturers to automate critical processes such as accounts payable, order processing human resources and quality control.
Customers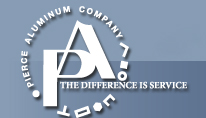 Quality Control is Key   
Dealing with large volumes of paper documents can create bottlenecks in your workflow and storing and retrieving documents is both costly and time consuming.
Complying with complex regulations (ISO, CFR Part 11, FDA) and ensuring your quality control records are complete is critical.Our solutions can seamlessly integrate with your quality management software (EQMS) to manage your workflow and automate documentation control and distribution.
Our systems improve communication, productivity and effectiveness so that you can focus on your core business and achieve your strategic goals. A secure web-based interface provides access to documents from anywhere in the world, at any time. Let us help you with a document management solution customized for your business.
We Work Well with Others
We ensure our solutions tightly integrate with the leading quality management systems (QMS), MRP/ERP systems, bill of material systems (BOM) and other core business systems. We integrate with any MS SQL/OBDC compliant systems including Microsoft Dynamics, System I (formerly AS/400), Infor ERP ExpressNetsuite, Epicor, Profit21, MAS 90/200/500 and Sage 100,300,500, and more.
Want to learn more about how we can help your manufacturing organization? Schedule a demo!