50+ NON PROFIT COMPANIES USE PIF SOLUTIONS
PIF provides workflow and document compliance solutions to the non-profit marketplace. PIF has completed many successful implementations within the back office operations (Finance, Human Resources) as well as Service Coordination.
PIF can help transform your service coordination efforts from paper to streamlined paperless processes. PIF best practices allows us to specialize in understanding the non profit business model. PIF focuses on improving the client Intake and referral process as well as helping clinicians document work orders (WORCS), home certification, client service logs, timesheets, and enable management with key performance metrics for care.
Current Customers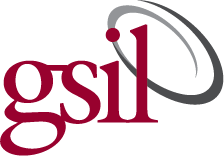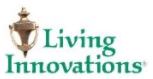 Moore Center Services

Monadnock Development Services (MDS)

Community Bridges

ARC of Berkshire County

Cornerstone VNA

Crotched Mountain Rehab

Great Bay Services

NH Community Loan Fund
General Pain Points Where PIF Can Help?
Lack of visibility within the finance, client intake, service setup/coordination and delivery process as paper is handled and routed

Lack of exception reports to automate the reconciliation process, knowing what documents do not exist

Web forms to reduce data entry, manual routing, support wet signatures and reduce manual filing

Multiple points of duplicate data entry within State specific systems like LEADS, ESRI, and ERP systems like Tyler, Sage MIP (Abila) and other applications do not communicate

Using inefficient paper or PDF forms to capture data that then needs to be reentered into another system

Inefficiencies in the current scanning taxonomy namely, scanning in batch at branch level and not separating individual client records

Barcode scanning which requires a user to manually print each type of document into a barcode cover sheet vs. one print that will encompass all necessary document types

Overall document collaboration and accessing documents real time vs static emailed spreadsheets

Tracking a complete client package

Reduction of printing documents into manila folders

Security, user access permissions to allow document level security. Provide clinicians and service coordinators to see documents specific to their clients
Departments/Processes Where PIF Can Help?
Service Coordination – automate, manage, store and retrieve documents

Client service logs, progress notes, incident reports, behaviour plans, plan of correction

Client Home Certification

The Certifications department ensures that locations where client reside are safe and compliant. Onsite visit to locations are conducted and in some cases based on findings the State is called in for violations or annual reviews.

Clinician Work Orders (WORCS) and link to payroll and time keeping systems

Clinician timesheets using live web forms, from mobile devices

Client Intake Process using web forms to reduce data entry

Adult and 

Child Services

Referrals

The intake process requires providers to initiate and provide an approval or denial within 45 days. Use DocStar workflow to manage intake documents within user definable queues. Reduce errors and missed deadlines

PIF can help manage all of the incoming and outgoing paperwork between vendor agencies, doctors, State agencies and parents/guardians

SDS (self Directed Services) managed by the parent/guardian

Provide interface for parents to collaborate with important agency and state documents

Collaborating with Outsourced Service Providers via DocStar workflow email hyperlinks and web based task queues

Most of our customers use external vendors to fulfill portions or all of the service coordination for a client

Collaborate using PIF solutions

HR applicant tracking and onboarding due to excessive turnover

Web forms for web based applicant tracking, HR onboarding and benefit elections. Automate other post employment activities such expense reports, incident reports, time sheets.