SERVICE YOUR CLIENTS BETTER WITH AUTOMATION
PiF is a proud corporate sponsor of the NH Center for Nonprofits

Non-profit back-office operations such as Finance and Human Resources, as well as Service Coordination, rely heavily on paper-based processes. These processes can slow down your employees and halt operations, meaning your clients may not receive the attention they need.  
We can help transform your service coordination efforts from paper to streamlined paperless processes. Our best practices allow us to specialize in understanding the non-profit business model and improve the client Intake and referral process as well as help clinicians document work orders (WORCS), home certification, client service logs, timesheets, and enable management with key performance metrics for care.
What problems do we solve?
The Problem: During many essential processes, data must be entered manually, routed manually, signed manually, and filed manually. This data may need to be entered and re-entered into various systems such as LEADS, ESRI, and ERP systems like Tyler, Sage, and Microsoft Dynamics from physical paper forms or PDFs that are difficult to extract data from.   
Our Solution: A robust ECM system can either reduce or eliminate the need for data entry, and with added integration data "communicates" between systems, when something is entered into your ECM it can populate that same information into your ERP system or other software.
The Problem: When scanning client records, employees are often forced to scan in at batch level and not separate records by client, or you may require barcode scanning that requires employees to manually print each document into a barcode cover sheet, proving to be incredibly inefficient.
Our Solution: SMART OCR (Optical Character Recognition) and Advanced Capture can assist in automatically sorting documents, eliminating the need for batch scanning and separate barcode cover sheets and saving you time and paper.  
The Problem: Document collaboration and accessing documents can prove to be a frustrating challenge when relying on paper or sending around PDF's. Tracking a complete client package can be an even larger challenge.
Our Solution: Simple document sharing with version control, notes, and the ability to share reminders if requiring approval. "Wet signatures" allow documents to be signed without needing to be printed.
The Problem: When sharing files, security is crucial. You want to ensure that only the right individuals see certain client records and information, and that vulnerable information doesn't get in the wrong hands.
Our Solution: Document permissions allow you to lock down specific documents and assign them to specific users. For example, clinicians can only view records for their assigned clients.
Where else can PiF help?
Service Coordination - automate, manage, store and retrieve documents

Client service logs, progress notes, incident reports, behavior plans, plan of correction

Client Home Certification

The Certifications department ensures that locations where clients reside are safe and compliant. Onsite visit to locations are conducted and in some cases based on findings the State is called in for violations or annual reviews.

Clinician Work Orders (WORCS) and link to payroll and time keeping systems

Clinician timesheets using live web forms, from mobile devices

Client Intake Process using web forms to reduce data entry

Adult and Child Services

Referrals

The intake process requires providers to initiate and provide an approval or denial within 45 days. Use DocStar workflow to manage intake documents within user-definable queues. Reduce errors and missed deadlines

PIF can help manage all of the incoming and outgoing paperwork between vendor agencies, doctors, State agencies and parents/guardians

SDS (self Directed Services) managed by the parent/guardian

Provide an interface for parents to collaborate with important agency and state documents

Collaborating with Outsourced Service Providers via DocStar workflow email hyperlinks and web-based task queues

Most of our customers use external vendors to fulfill portions or all of the service coordination for a client

Collaborate using PIF solutions

HR applicant tracking and onboarding due to excessive turnover

Web forms for web-based applicant tracking, HR onboarding, and benefit elections. Automate other post-employment activities such as expense reports, incident reports, time sheets.
Current Customers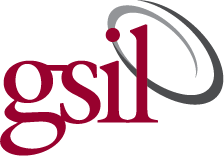 Moore Center Services

Monadnock Development Services (MDS)

Community Bridges

ARC of Berkshire County

Cornerstone VNA

Crotched Mountain Rehab

Great Bay Services

NH Community Loan Fund