We started out in 1996 helping businesses across New England streamline their outdated paper processes. Today we have expanded from our original one-point solution to smart business process automation processes including document management, smart multi-function devices, cloud application hosting, web forms, AP automation, and much more. 
Through our advanced technology offerings and dedicated team, we ensure that our 2,000+ customers across the U.S. are provided with the best solution for their environment.

New Hampshire is in our roots.
We started out in the 603 and over two decades later we still call NH home (our headquarters is located centrally in Hooksett!) We're proud to offer local sales, local service, local support, and local billing.
We work across all industries.
Our team is what makes us great.
Many of our employees have been with us since the very beginning, and have been crucial in our evolution throughout our 23 year history.
We're an award-winning team made up of developers, implementation specialists, support, sales, marketing, and more. Each of us bring our unique talents to continue to drive our success! We also have some four-legged friends that join us in the office.
We're heavily involved in our community, participating in charity runs and events, and working together to do great things beyond the four walls of our office.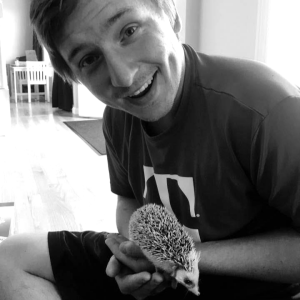 Featured Team Member: Chris Call
Chris has been with PiF for 6 years and is a Solutions Engineer with the Professional Services team, which means that he takes the projects after they've been scoped out, then he builds them, demonstrates them to the customers, makes changes based off of their feedback, deploys the projects, assists customers through the testing and "go-live" phases, and provides post-implementation support during the first few weeks of using their new solution. Essentially he makes our projects come to life and helps our customers get the most out of their solution. He's also certified as an AWS Cloud Practitioner and is an expert on the various Ricoh MFP models we sell, service, and support. If it's a solution we offer, Chris knows it.
Chris loves the nature of the industry, the advancements in technology, and the agility of our business. He says it "constantly gives me the opportunity to learn new things. I'm one of those people that always wants to be learning something new so whenever we have a new technology to offer customers, a new feature to improve projects, or a new aspect of the business we're launching I love having the opportunity to be involved."
When he isn't implementing projects or learning new solutions, he's either watching motorsports (especially NASCAR, anyone who's walked past his desk knows this to be true), he also enjoys playing video games or D&D with friends, or is working on learning something new, like Linux administration, web development, or how to rebuild a washing machine.
Think you'd make a great addition to our team?
We're always looking for motivated individuals to work with us.