DocStar document management systems and business process automation solutions are used by over 8,000 organizations worldwide. Since 1986, DocStar has created award winning enterprise class content management solutions to help organizations automate document driven processes to increasing employee productivity and reduce costs. DocStar solutions are available as on premise or as cloud hosted services providing organizations with flexible, scalable solutions that can grow with their business. DocStar helps you work smarter, giving you access to your documents any time, any place with any device. DocStar delivers the best features of legacy products with the flexibility of cloud deployment and mobile access.
DocStar ECM- content management, only better – access your documents any time, any where, with any device.
Flexible Document Management Solutions
DocStar offers a broad range of options to meet every document management challenge.  Organizations of all sizes can find an affordable option to meet their needs.  With DocStar , you have the versatility and flexibility to tailor the solution to meet your unique objectives. DocStar integrates with core business applications, allowing for quick and easy document retrieval. With DocStar you can scan in your business critical paper files into PDF or TIFF images and capture electronic documents and data in their native format. Scalability allows as you to grow as you go – buy only what you need, when you need it.
DocStar ECM comprehensive document management systems are:
Easy to use
Rapidly deployed
Seamless integration with core business applications
Customizable
Scalable
Secure
DocStar systems improve your bottom line by:
Reducing paper
Reducing physical storage space
Increasing employee productivity
Streamlining business processes
Core Business System Integration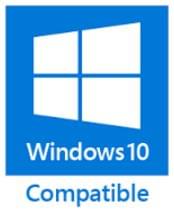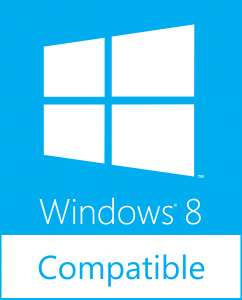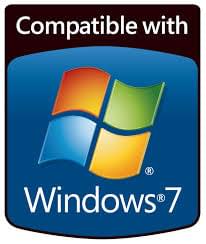 DocStar is a Microsoft Gold certified partner and a Silver Independent Software Vendor (ISV) that delivers Windows 10, 8, 7 compatible software solutions. DocStar solutions offer seamless integration with most SQL/OBDC compliant applications.
Guaranteed Document Authenticity
With DocStar Authentication, DocStar time and date stamps every document to ensure authenticity, bulletproof security, and peace of mind.
With DocStar native file management feature, you can import files from most applications and store them in their native format. Imported spreadsheets, word processor documents, emails, CAD drawings, and other electronic files archived in DocStar are also guarded against undetected tampering using DocStar authentication digital fingerprints
Document and Data Security
PiF Technologies offers secure optional off-site back-up with built-in redundancy and state of the art SAS70, SSAE 16 SOC Type II compliant data centers.
Convenient, Consistent Document Indexing and Storage
DocStar provides filing templates to ensure that every document is correctly indexed and stored improving operational efficiency.
Optical character recognition (OCR), user defined "drop-down lists", and other features make filing even more convenient
Barcode recognition automates document filing
Document Routing, Approvals and Alerts
Immediately receive a document, view it, place an approval stamp on the document or direct it to another user via email/DocStar alert. The approval and associated reason are automatically indexed and searchable saving time.
Workflow automation allows you to create a customizable flow for the life cycle of your documents
Scan from your Network Copier or Printer
Any make or model network copier, that has "scan-to-file" capability, can be used as a scanning station for DocStar .
High speed/capacity networked copiers and scanners speed the process of capturing your document in the right place
Regulatory Compliance
DocStar helps you comply with cross industry mandates and regulations related to document retention, litigation hold, data security as well as industry specific regulatory requirements.
DocStar access management and audit trail features allow organizations to easily implement a secure document management strategy that lets you meet regulatory requirements while minimizing the disruption of your day-to-day operations and keeping your costs down
DocStar records management module gives organizations a cost-effective solution that automates document retention policies to minimize risk and ensure regulatory compliance based on your rules.
Central Document Repository
Eliminate the need to search multiple computers and folders or storage cabinets and bank boxes for documents.
DocStar universal document repository creates one place to store all documents
Streamline Operations
Avoid calls from angry customers or business partners about missed deadlines.
DocStar dashboard and reporting module lets managers stay on top of document-based processes right from their desktops. Identify bottlenecks and redirect work before problems flare up