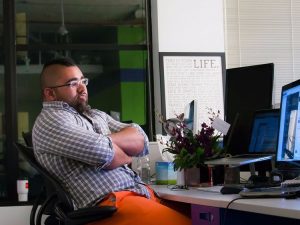 When organizations are considering migrating to a paperless office they often ask, "why is a paid solution better than the various free solutions I see online?" It's a valid question, after all, there are plenty of free file sharing and storing solutions available with enticing features (and of course, an enticing price tag). But it's not a viable long-term solution for your organization, and what you may save in upfront costs you may wind up losing down the road. So, why should your organization utilize a robust ECM solution vs. a free storage one?
You get what you pay for
DropBox, Google Drive, Box, and a wealth of other storage solutions draw you in with their "free" price tag and seemingly limitless possibilities. These cloud-based solutions are excellent for storing simple documents and collaborating and sharing. Unfortunately, you have a limit to how much you can store, and with little sorting and organization beyond basic filing, keeping track of multiple documents can get overwhelming.
You may not be able to organize and track the information from these documents in the way your organization requires. If you're utilizing a free service to manage your AP/AR documentation, you won't be able to search the document content itself for specific information such as date, purchase order number, or vendor attached to it. So while yes, this solution did eliminate paper from your PO workflow, it didn't eliminate any of the work or frustration from your process.  
All of these solutions require you to store your documents in their cloud, which could be a security concern for organizations who need to keep everything on premise. These solutions offer little security for sharing these files as well, so when sharing confidential information you may put your organization at risk.
At the end of the day, these online storage solutions offer just that, storage. While many organizations certainly benefit from these products and features, it's often not the best long term or viable solution.
Why ECM is different
Where these solutions fall short, DocStar thrives. ECM provides more than simply a digital filing cabinet, it provides a more efficient workflow for your documents. Features such as Smart OCR capture can pull information from your scanned and uploaded documents, allowing you to search by the document's content vs. just its name. This means you can quickly find the exact document you need just by searching for a specific field.
A smarter ECM solution means you can store your records on your terms, either on premise at your location or on our secure cloud. Having options means that you can determine what would work best for your organization's needs rather than simply be forced one way or another based on what the servicer requires.
While a ECM solution may initially cost your organization money, you'll quickly find yourself saving more than you spent. With proper implementation and maintenance your organization will save money, time, and work.
Additional benefits of ECM:
Metadata driven indexing and searching to enforce naming conventions

Global keyword searching using content search OCR

Granular security down to document level

Auditing of actions

Recycle bin

Imaging – OCR, Barcode, document page manipulation

Records Management which includes retention scheduling and record freezes

Electronic signatures and annotations

Integrated workflow

Approvals, tracking expiration dates, exception reports

Out of office and delegate support

Web Viewer control to view documents without native viewer

Output options – email hyperlink with password for compliant or large documents