When you purchase technology for yourself, what are some of the key features you seek out? More often than not, ease-of-use is of high importance. After all, what's the point in having the latest and greatest technology if you're not able to use it successfully? This same logic should apply to our in-office devices as well. 
Are your copiers and printers so complex that only a handful of people in your office can use them? Maybe they have complicated control panels, or it's a difficult process to complete seemingly simple tasks. 
PiF's partner Ricoh, is an internationally recognized leader in technology, providing digital workplace solutions to more than 1.29 million companies across the globe. At their core, they focus on 5 S's that make up the values and goals of their organization: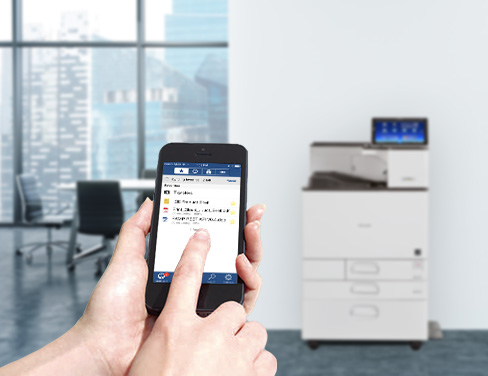 Don't wait for your device to catch up
Is your current copier providing (nearly) instant gratification? If you're waiting around for your copier to warm up, you're waiting too long. Ricoh provides quick startup so you're not stuck waiting for your copier to catch up to you. 
Motion sensors can further enhance this. If the Human Detection Sensor is enabled and the machine detects a person approaching it, it will exit Sleep mode automatically. If the sensor remains disabled for a specified period, the machine enters Sleep mode. Not only does this allow for reducing electricity use, but it also makes it much easier to print, scan, and copy quickly. 
Ricoh also stands out by offering some of the fastest scan times available. Their ground-breaking 240 ipm (images per minute) is 33% faster than Canon (160ipm), 33% faster than Konica Minolta (160ipm), and 42% faster than Xerox (139ipm). 
These seemingly insignificant improvements can make a big difference. Employees can complete tasks quicker while not getting fed up from lagging technology, which is a win-win. 
You wouldn't buy a smartphone that requires an engineering degree to use, so why would you invest in complicated office technology? We all want technology that is easy to use, but often manufacturers sacrifice simplicity for new features or aesthetics. Ricoh devices are designed with the end-user in mind, they know that people want the devices they use every day to be enjoyable to use, and simple. They have some key design features that enhance the user experience, such as:
Smart operating panel: replicates a tablet and is easy to swipe and select
Customized to user's preference
Standard mode and full view mode
QR code on the machine or near field communication: print from your phone with ease, no worrying about whether your device is in range and easily print on the go
Smart device connector app: enhances the print from your phone experience, allowing for easy customization 
Apple air print: iPhone and iPad compatible printing
These features, alongside the basic functionality of the devices, make for a winning combination. Print tasks that were once considered a chore can be less draining through features that are focused on the user.
Simple support and service
Simply owning a device is only part of the process. Your organization will likely have times where technical support or service is needed, and when that time comes you want it to be a positive experience. Unfortunately, many larger copier dealers are owned and managed by out-of-state companies, meaning your support calls are sent overseas and your service tech and parts depot may be hours away. PiF understands that simplicity extends beyond just using a device. 
PiF is headquartered right in Hooksett, NH, with our service technicians and parts depot based right in our offices. We're central to most major markets, making it easy for our service technicians to get the parts they need and head right to your office, reducing your copier downtime significantly. Our customer support specialists are also 100% U.S. based, and call wait times are typically less than a minute. You no longer will be sitting on the phone getting passed from department to department just to speak to someone in an outsourced call center.
By simplifying support and service, you can get back up and running quicker.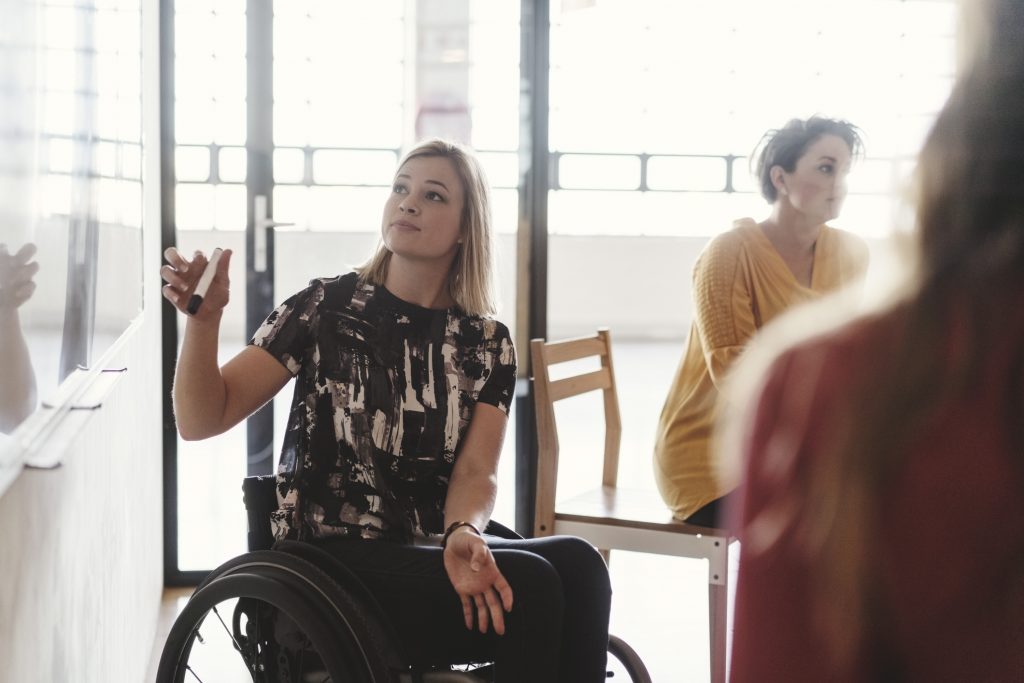 An important consideration for your organization is whether or not your technology is accessible to everyone. By investing in solutions that ensure your office is accessible to all, your employees can succeed. Ricoh has specific features that allow for enhanced accessibility: 
Tiltable operation panel – allows for easy reading for users who cannot stand or have difficulty reading the operation panel at its default height from a standing position 
Single hand toner replacement: designed for easy and quick removal with one hand, each color also has a unique bottle shape for individuals unable to see the color of the bottles
Easy sliding trays: reverse grip compatible and lightweight to ensure easy paper replacement
Document feeder handle: lower the document feeder without standing using the feeder handle
Accessibility app: operate device from smartphone or tablet
Auditory outputs: talk-back functionality reads settings and options out loud
Menus can be simplified to assist navigation for individuals with visual impairments
Simplified display, larger buttons and fonts, inverted colors, optimized contrast, works with personal authentication
Ricoh devices are unique in providing robust accessibility features that don't compromise production. These features help ensure that your office is accessible to all abilities.  
While these features can sound enticing, the thought of change might seem overwhelming. The first step towards transforming your organization starts with identifying what needs improving. You'll likely find that your current office technology is holding your organization back.  
Having a discussion with an office technology expert can help you better understand your options for getting new multifunction devices that print, copy, scan, and more! 
Talk with one of PiF's Ricoh specialists to better understand your business needs and how we can help you create a much simpler process!