So you've decided to invest in an Accounts Payable (AP) Automation solution – great, you've completed the first step! Now – which vendor/partner is the best fit for your company? With so many AP Automation options including software products and implementation partners on the market, it is hard to know which to choose and who to trust with the project.
AP Automation allows finance teams to reallocate their time by streamlining their manual paper processes and creating a visible, hands-free invoice tracking system. Conventional paper-based processes and repetitive tasks that require manual data entry keep AP staff from focusing on their primary job functions. Instead of adding headcount and more infrastructure, leading companies are leveraging automation. Lucky for you, technology advances have made AP Automation solutions accessible for companies of all sizes. Cloud-based deployment options offer lower costs by reducing IT infrastructure investments and the time required for in-house resources to manage the application and its performance
An AP Automation solution is a permanent investment in your company now and for the future; you want to feel confident and supported in your decision instead of that lurking feeling of "buyer's remorse" because you went with the wrong solution provider. Early on in your hunt for an AP Automation partner, it is essential to set reasonable expectations, team involvement, training, and go-live timelines and ensure that your expectations align with what the proposed deliverables are. 
Another important factor will be accessing how much of your current workflow gaps your new AP Automation will automate for you. Unfortunately, not all solutions are created equal and it's important to do your research to find the right match for you. Ideally, you should look for a partner that uses battle tested, state of the art invoice capture tool with artificial intelligence and seamless bi-directional integration with your ERP to ensure you are 95% automated within your AP process.
Step 1: How can AP Automation help your team?
If you're here, it's because you are in the process of picking out who to work with for your new AP Automation solution. If you haven't done so already, you should begin to assess your current workflow gaps and see where your Accounts Payable clerks are spending most of their time. Whether it be manually typing and entering invoices into your financial ERP, or matching the purchase order, receipt, and invoice – if your team is spending their time manually completing any part of the AP workflow; automation will digitize all facets of that process. 
AP Automation solutions help streamline the two and three way match between invoices, purchase orders, and delivery receipts.
Two-way match
is used to compare the invoice received from vendor with the purchase order (PO) and three-way match is used to match the details of PO, goods receipt, and the invoice received from vendor. 
Automation will save your accounting clerks time, effort, and space because all documents will be digitally stored as opposed to within the physical office in a file cabinet. The days of AP staff searching for invoices, receipts, purchase orders, and other supporting documentation and manually keying information into multiple systems are a thing of the past. This automated system also ensures an accurate tracking system of the invoice trail. 
A common misconception is that automation solutions replace employee jobs. With AP Automation it is essential to focus on reallocation of employees vs. replacement. At PiF, a majority of our current customers are able to keep their existing team members and reallocate their time to higher value tasks such as accurate and timely closing, avoiding late payments, providing better customer and vendor support. And, if your AP department is currently short-handed due to the 2022 hiring crisis (aka "the great resignation"), an automation solution can actually prevent you from needing to rehire and expand your headcount. By choosing to implement an AP solution instead of expanding headcount, you can expect to save $50K to $100K+ in fully loaded FTE costs annually.
Step 2: Non-negotiables; what are you not willing to settle on?
With any investment you make for your business, there are going to be things you just won't budge on – and that's okay! With any solution there can be a variety of differences depending on who you buy it from or work with. In our experience, the top three non-negotiable terms for AP Automation are:
If the solution provider you select does not have a capture tool with AI and can also bi-directionally integrate with your ERP, then look elsewhere. It is the data extraction and validation from the AI tool and the push and pull of data that are the foundation of the system and that's what eliminates all of the data entry by your AP clerks.
Your AP Automation solution should be as dynamic and customizable as your company needs and should support a variety of workflows. Finding a partner with the Professional Services expertise in your specific vertical is key.  For example most AP processes are about 75% standard/similar. It's the last 25% that is specific to your industry that is important so your partner "speaks your language" understands the nuances of your industry and ultimately can therefore shorten the time for implementation. 
Knowing the expectations for your return on investment and the timeline is essential; on average the timeline for ROI on an AP Automation project is around 12-18 months, depending on your invoice count and number of AP Clerks. Being aware of this before meeting with your prospective vendors is important in order to establish, financially, what is the best fit for your team.
In your search ERP's have AP Automation modules or add-ons that claim to assist with automating the AP process.  Do you change ERP's due to that? Or do you find a solution this is built for the AP automation component that fully integrates with your ERP – and – has AI built into the capture component. ERP's are known for being an ERP, not being an AI capture tool, to our knowledge today, the market does not have an ERP built-in AI capture, so we recommend you do your research.
One of the many benefits of working with PiF Technologies is that we have the AI capture tool, and can integrate with any ERP system by using a variety of methods of pushing and pulling data including ODBC, XML/>CSV, or Robotic Process Automation. 
Through your AP Automation search, you will find that some partners even specialize in specific solutions for your industry. Again, this is another choice you have to make; does it matter to you? If it does, then that narrows down your search to only looking for solution resellers/partners that are industry-specific. Often, vendors have a referrals or current customers page where you can review testimonials from their clients. You can see who they've worked with and if they might be a right fit for you based on their current client base. Ideally, the right match for you has experience with your business processes and your industry.
Step 3: Choosing the right partner
The biggest difference between solution partners and your overall experience can be as simple as working with a value-added, system integrator as opposed to a manufacturer or reseller that you purchase the software from directly. 
When you choose to work with a solution integrator, you have the added value of an expert technology partner and a dynamic team of software developers and workflow experts that specialize in supporting you and your team throughout the life of the relationship. A great AP Automation implementation specialist will work with you to customize the solution to best fit your needs via product demonstrations, scoping calls, and review of the scope of work to confirm every step of the way that your needs are being met.
Another important decision to make related to who you decide to work with depends on data security and storage. Cloud-based storage is currently the most secure and reliable place to store your important data. Leveraging a cloud-based vendor allows your data to be stored in a secure location that is routinely and automatically backed up. Plus, whether you're in-office, completely remote, or somewhere in-between, Cloud hosting fits your needs. Along these lines, how important and sensitive is your data? If your partner is offering a cloud hosted solution, are they SOC2 compliant? 
At PiF Technologies, we are solution integrators that stand beside you from the day you sign your contract, through the entire implementation process, and beyond your go-live date. After your go-live date, you are assigned a dedicated account manager as well as a dedicated support team coordinator to manage any of your updates, training needs, or change requests.
AP Automation Solution Checklist - a summary of what we've discussed
Step 1: How can AP Automation help your team?
Seamlessly bi-directionally integrates with your existing ERP 

User-friendly, intuitive, easy to learn,  and unlimited training for all of your users

Converts paper to electronic documents directly from email, copier, scanner, or fax. Also has drag and drop or direct import functionality.

Solves bottlenecks in your manual processes

Tracks the invoice trail and provides visibility to where invoices are in the workflow or approval process

Automates the 2-way and 3-way matching process for invoices, purchase orders and delivery receipt to compare quantity billed versus quantity ordered, invoice price versus purchase order price, quantity billed versus quantity received

Validates vendor or PO information by making a call to your ERP through integration

Automates the approval process with If/Then/Else workflows and logic

Reduces cycle times and increases early pay discounts

Reduces storage space and office supplies

Provides instant access to documents for inquiries

Allows Auditor access by designating specific rights to view digital documents over a specific timeframe
Step 2: Non-negotiables; what are you not willing to settle on?
Integrates directly with your ERP/accounting system(s) allowing entry of data

Can be tailored for specific business processes and multi-tenant applications and share services support

Can be quickly implemented to produce rapid return on investment ROI
Step 3: Choosing the right partner
The AP Automation solution is implemented by a knowledgeable, experienced, responsive vendor who is committed to your success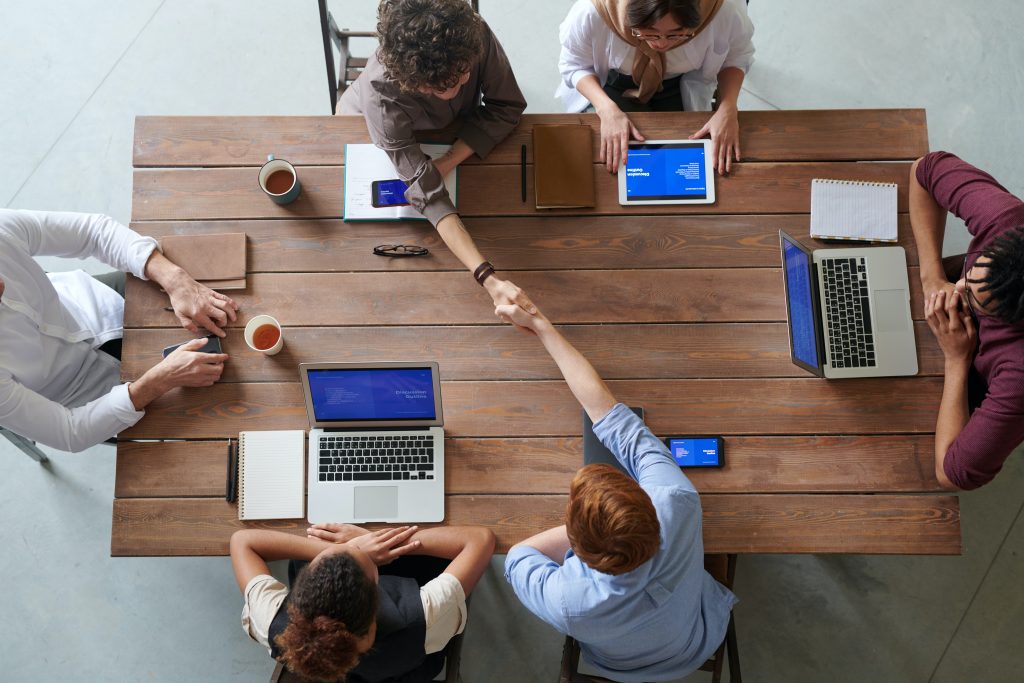 We want to work with you!
Since you've started your search – we'd love the opportunity to meet with you and address your needs. Send us a message today to learn more about what PiF can do for you.