Do your processes measure up?
If you're still doing them manually, the answer is probably no.
For distributors and wholesalers alike, workflow automation allows teams to refocus their time on high-value tasks to increase productivity and efficiency across the entire organization. By eliminating the use of paper in workflows company-wide, you can increase visibility and accelerate your processing time for purchases, A/P and A/R processes, team onboarding, and more.
Whether it be your Accounting processes or your Sales processes, paper just doesn't work anymore. Spending time completing manual data entry tasks, searching for files, and utilizing paper processes is old school. Your employees are losing time, energy, and resources by completing these, and other, operational tasks manually and via paper-based processes. We know there is a better way.  
At PiF, we automate workflows and consolidate application toolboxes, saving money, time, resources, and making it easier for your team to be more productive. We work with hundreds of distributors in various sections including beer and wine, food and beverage, fuel and gas, and retail to automate their daily processes. 
We utilize various automation software tools including Artificial Intelligence (AI), Digital Document Management, Robotic Process Automation (RPA), Optical Character Recognition (OCR),  Intelligent Data Capture (IDC), and Dynamic Web Forms. All of these enable you to automate multiple processes across your organization making your team more efficient and allowing them to focus on higher-value tasks. Another outcome is that you'll reduce labor costs associated with lower value, paper-based, repetitive tasks. 
Purchase Order & Sales Order Processing (AR Processes)
Sales Orders are most commonly used by retailers, distributors, wholesalers, and suppliers to document important details of a sale. The information included is typically the products that are sold or ordered, delivery date, delivery address, payment method and payment terms, and any shipping/carrier information. 
When these important documents are stored in physical filing cabinets, on computer desktops, or in a variety of unsecured storage, it is difficult to maintain an accurate record of what orders have been fulfilled vs. which have not. This is important because your company needs to keep a tally of what products are going out of your warehouses and update your inventory records. Maintaining an accurate inventory will ensure you always have enough supply to meet your customer's demands. Given the current challenges in the global supply chain for all products, this is more important than ever. 
A company's success begins and ends with its customers; the process of a prospect becoming a customer begins the moment they place an order with your company. Whether it be a new order or a repeat customer, you can save time by automating your Sales Order process through the use of an Artificial Intelligence (AI) system that utilizes Intelligent Data Capture (IDC) to automatically route purchase orders and sales orders with little to no human intervention.
By automating your Accounts Receivable processes you can:
Automated solutions eliminate the guesswork because every detail is tracked and analyzed with the single touch of a button. You can print, import, or scan your purchase orders directly into the EpicorECM (formerly known as DocStar) Document Management system, request and attach the order acknowledgment, and automatically notify appropriate team members of the completed purchase submission. 
By eliminating manual processing, distributors can improve inbound and outbound operations, quality assurance, warehouse activities, and inventory control. This allows your employees to reallocate their time to more important tasks and cuts processing costs in half by completing orders 80% faster and eliminating the need to manually enter orders.
Finance & Accounting (AP Processes)
We specialize in helping distribution companies like yours automate their Accounts Payable processes in order to save their accounting clerks time, money, and the effort of manually entering data and matching invoices. If your teams are still doing things by hand and using paper in any of your workflows, there's a better way. 
Customers who typically process more than 500 invoices per month see the highest return on investment after automating the Accounts Payable (AP) process. In higher volume environments, often 4 or more clerks manually process invoices, approvals, packing slips, and order matching. Accounts Payable Automation software provides 2 and 3-way digital matching, vendor invoice identification,  separation, and data extraction – eliminating manual data entry into financial ERPs. We can even help with non-PO transactions, which are the result of spending outside of your regulated PO process or as a result of contracted products or services. For non-PO-based transactions, we can leverage the Advanced Workflow Module with If/Then/Else logic for invoice approvals and reminders – without having to use email and chase down approvers.
All AP invoices are automatically received into the Epicor ECM system via email, import, or scanning and send notifications to all required parties automatically. Processing approvals can be obtained simultaneously and then automatically routed to initiate payment of the invoice. Your team can easily access any and all supporting documentation after the completion of the payment cycle. This is essential to maintain easy and efficient audits and to create visibility of your cash flow.
Automated invoice processing also tracks quantities delivered vs. quantities ordered and tracing situations such as "goods-delivered-damaged". This is extremely helpful for those in the distribution industry because it's easy to trace where, when, and how many goods-delivered-damaged instances occurred during any set period of time. This helps you find and rectify any underlying issue that may be a leading cause to these situations.
With Intelligent Data Capture (IDC) and flexible workflows, automation makes Accounts Payable processing easy. Gone are the days of stacks of invoices, missing documents, and chasing the right person down for approvals. With mobile-phone compatibility, worldwide 24/7 access ensures your AP process will be efficient and cost-effective. Robotic Process Automation (RPA) allows for even more automation including general ledger reconciliations, manual journal entries, fixed-asset accounting, customer data management, expense compliance audits, and more.
RPA isn't built to exist in just your accounting department – any manual process within any part of your business can be entirely transformed and automated.
Human Resources creates and maintains excessive amounts of paperwork for every new and existing employee. Whether it's the initial onboarding package, I9's, background checks or insurance and benefits forms, HR departments typically manage lots of physical paper documents that require the utmost security. Not to mention, the "paper shuffle" that goes along with daily HR tasks can be low value and time-consuming.
Automating your onboarding process eliminates paper forms, the physical process of transferring documents and files between departments, the overflowing filing cabinets, and the duplicate data entry into multiple systems that goes along with hiring. PiF and Epicor's Document Management solution securely manages your employee records from application to retirement.
EpicorECM's PackageWorks module is a great solution for your HR department too. For example, if you're working with a new hire to complete onboarding paperwork, whether it's done digitally or manually, the documents are imported into your document management system through Package Works, the filing system keeps track of which documents have been received, and are missing. It also ensures that I9's are separated from the package and that permission-based security is applied to individual documents or the entire employee file. PackageWorks for HR eliminates the need for a human to approve any documentation, and accidental oversight of missing paperwork is avoided entirely.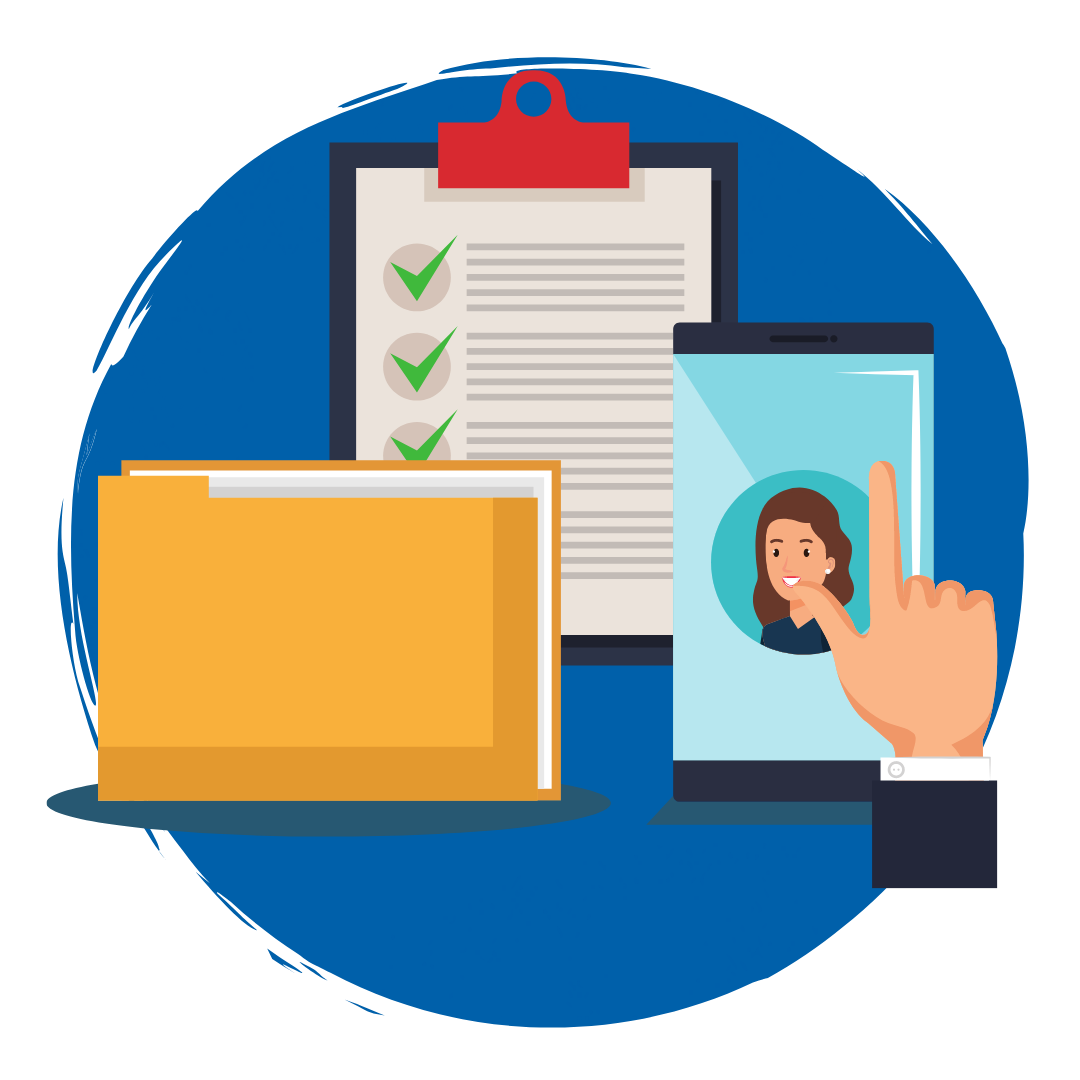 To expedite onboarding paperwork and help your Document Management solution go even further, we offer a digital Web Forms solution. How much time could be saved if the 25-page onboarding packet was cloud-based, automated, and completed digitally by a user "clicking a link"? This solution eliminates duplicate data entry by automatically carrying over the information into additional forms that require the same data. (i.e. first name, last name, address, etc.) The first time you enter it in the forms process, it will carry over for all your forms in that process. When completed, this data is automatically loaded into your payroll and benefits systems. As an example, employees typically have to write their name, address, city, state, and phone number numerous times over the course of their paper-based onboarding packet. What if they only had to enter it one time and the information instantly populated on every digital form in the workflow? Web Forms help your employees save time by eliminating the need to enter the same information multiple times. Once the data is entered, the web-forms application pushes that information into multiple systems like payroll and benefits. Partnered with our Document Management solution, all your digital forms are automatically routed and stored in a designated place. 
HR software is limited in its use case. Our Document Management solution can be used across your organization to consolidate your toolset and eliminate other products. Web Forms can be used to digitize any paper forms used by your organization. 
Automating state-specific DOT Forms
If your organization relies on its own fleet of drivers to deliver products to your customers, it's essential that you hire drivers that are compliant with state-specific Department of Transportation (DOT) regulations.
The certification for drivers typically begins at the application stage. Your HR team acquires the applicant's basic background information, along with 10 years of consecutive previous work history, 3 years of previous address history, accident history, and any additional qualifying questions. Often organizations require this process to be completed on paper, which is tedious and time-consuming, and also prone to errors.
By implementing multiple dynamic web forms, you can simplify your driver application process and seamlessly feed the information into your background check software portal. Dynamic web forms allow future applicants, in all sectors of your business, to complete the hiring and application process in an intuitive, digital format. Using "if/then/else" logic, your applicants will only fill out information relative to the position they are applying for. For example, if you have someone applying for an office manager position, they wouldn't be required to fill out the DOT form like an applicant for a truck driver position would. The forms are customizable and dynamic based on your needs. Our webforms solution can be used across your business to eliminate all paper forms, not just in your HR department.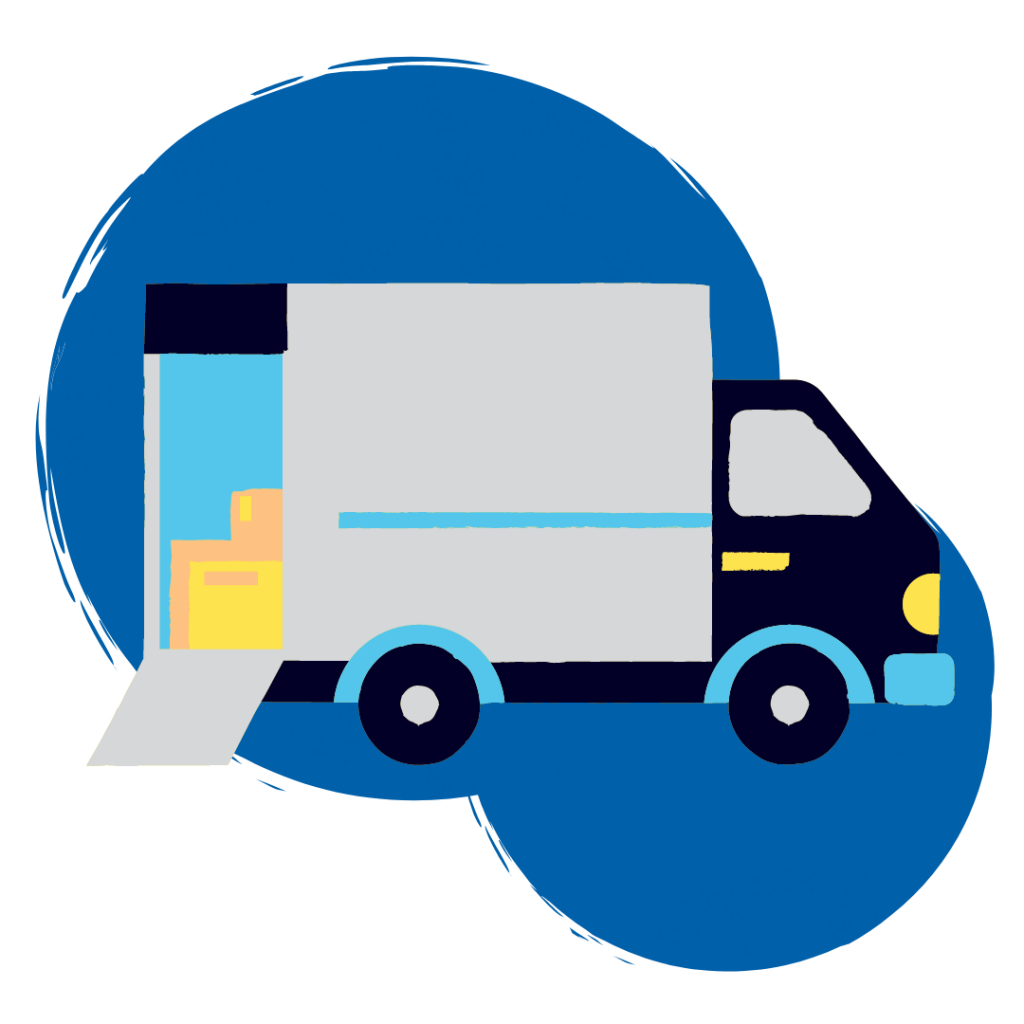 So, the real question is, what CAN'T we automate?
Our solutions are customized to work best for your business needs and expandable as you grow. We offer solutions based on your needs and the size of your business. 
We are a long-time Epicor/DocStar partner that has helped customers leverage the latest digital solutions to transform their business processes for 25 years. We support a broad range of customers, many of which are wholesale distributors and manufacturers including internationally known clothing retailer Vineyard Vines, regional beer, wine, and spirits distributors Pine State Trading and New Hampshire Distributors, as well as other well-known brands like King Arthur Flour and Cedar's Mediterranean.
Many of PiF's beverage distribution customers use VIP, and our other customers use systems such as Microsoft Dynamics, Sage, VIP, Macola, JobBoss, and Global Shop. . Regardless of the Enterprise Resource Planning (ERP) software used, PiF can easily integrate with it. 
What are you waiting for? Let's chat about how we can help you.
Manufacturing and distribution clients make up a significant portion of our customer base. Therefore, we understand your business and we're ready to help. We'd love an opportunity to help you save money and automate your business processes. Send us a message today to schedule a free, no-obligation demo.